In 2014, we celebrated twenty years of partnership with Agrisilos, dealer of the brand Piscine Laghetto.
Agrisilos has been producing above ground pools since 1974 and in 1993 started our collaboration with them.
In these twenty years of collaboration, we matured a huge experience as far as the products of Laghetto are concerned.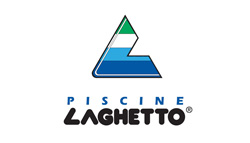 Leading producer of classic above ground pools, the blue pools with white edging, the company then developed a range of infinity pools (Bluespring) or skimmer edged pools, which are not only highly performing but also very alluring, like the Dolce Vita Gold and Country.

The long-lasting collaboration allowed us to mature a considerable technical experience on all their products.

If on the one hand the traditional above ground pool is very easy to assemble, on the other hand the Dolce Vita and, above all, the Bluespring, need "specific tricks".

The experience matured in over 20 years of collaboration is very useful also concerning spare parts.

We have in stock both particular and common spare parts of Piscine Laghetto.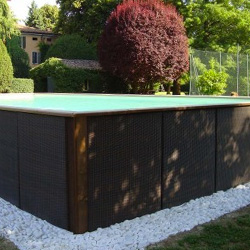 The direct line with Piscine Laghetto gives clear and precise technical answers very rapidly, which is extremely important above all during the high season.

Having a problem during the high season and not being able to solve it can compromise the results of the season itself.


In 1974 the free-standing above ground pool in PVC is introduced, first and unique pool of its kind which today gives life to the line Classic, available in different sizes and heights.
In 1990 the first Bluespring is introduced, infinity-edged pool with compensation pool integrated into the infinity channel.
In 2007 the first version of the Dolce Vita Gold comes to life. Over the years, improvements are done to offer the product available today.
In 2009 we have the Country, a "light" Dolce Vita. More simple structure, no setting and above ground only.
In 2013 it is the turn of Opera, floating skimmer-edged pool realized with steel panel.
In 2014 as celebration of the 40th anniversary, the new line of Above ground Pools Laghetto POP is launched. The high quality Laghetto standards are preserved while models look to a more fashionable design.
Six colors are available. In order to satisfy the tastes of the most demanding clientele, or for those looking for a touch of color in the own garden.


Agrisilos has grown over the years, and we have grown together with her. Over twenty years of collaboration that make the difference.