Solar floating round ball light produced by Arkema in polyethylene (HD-PE) and base in ABS. Sizes: diameter 40 cm.
The solar floating round ball light is resistant to UV rays and moisture, in addition to being waterproof. It is a perfect element for both indoor and outdoor decorations. Thanks to its water resistance (IP67) it can be used in your pool as well, as floating lighting element.
It recharges with solar energy or by means of a cable. Recharge time with solar energy is 12-15 hours while the recharge time by means of a cable is 5 hours.
It is fitted with a LED light with interchangeable colors that can be changed by means of a switch: white, red, purple, cyan, blue, green, orange.
It automatically turns on and off in the evening.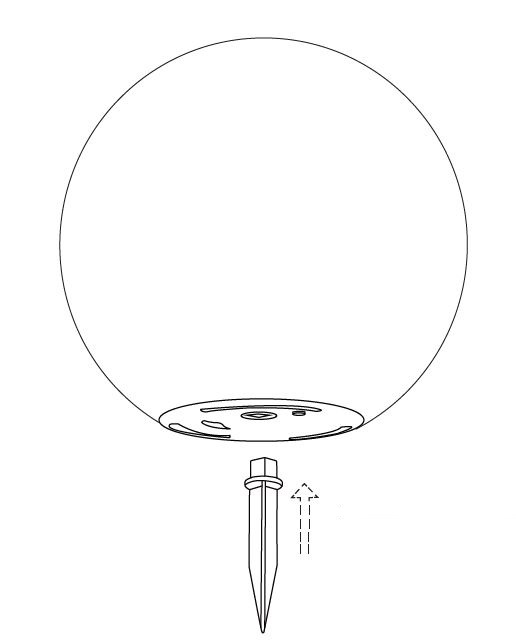 The floating round ball light is supplied with ground fixing system.

Download the technical sheet of the floating round ball light.
Warranty: 2 years.
Min.purchase: 2 pieces.
Delivery time : 7/10 days.