Blue Connect Plus Salt is a digital pool water analyzer which allows to have real-time information on the conditions of the pool water.
Ideal for swimming pool whit electrolysis.

It performs a 24-hour control, and checks the water temperature, the pH, the Redox/ORC (active chlorine) including pool water conductivity thanks to the multipurpose sensor placed in its lower part.

In addition to this, Blue Connect Plus can calculate the rate of water salinity (salt level) and of the chemical products.

According to the conditions of the pool water, the application may suggest the chemical products needed for its maintenance.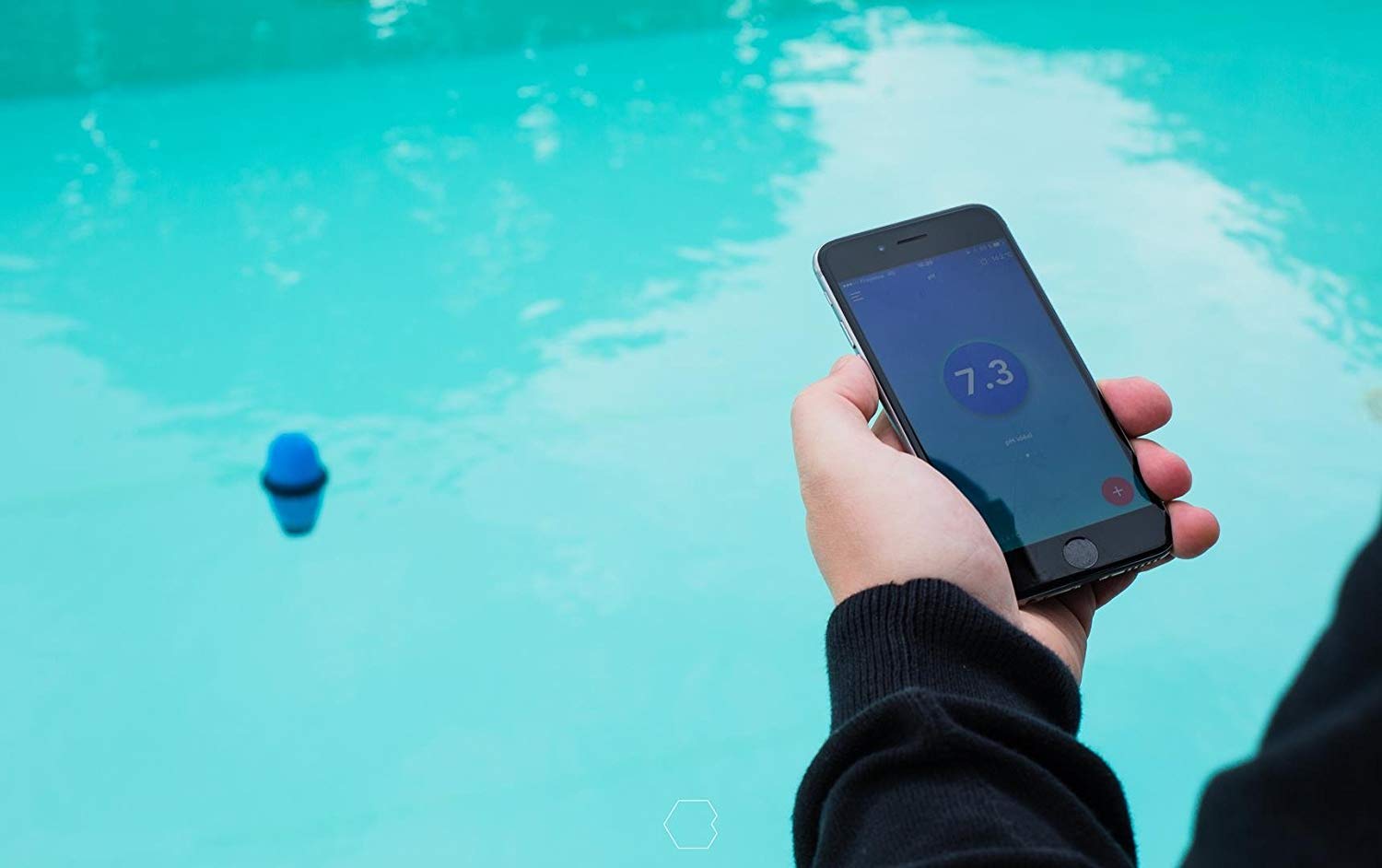 The floating device has a fine design and can be used in every type of pool.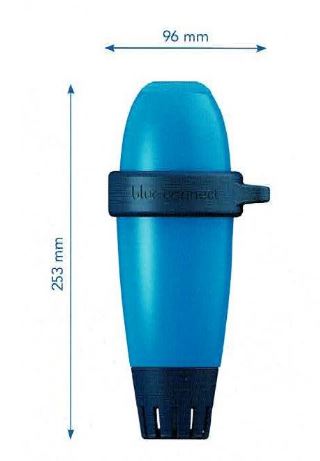 According to the single needs, it can be placed directly into the water or in the equipment room thanks to the option Blu Fit50.

Blue Connect Plus allows the user and the technician to get real-time information on the mobile phone while the pool water is always controlled.

The application can be downloaded directly on your smartphone (Play Store and App Store) and is always connected through the Sigfox service, through your home Wi-Fi or via Bluetooth, without any specific subscription.
Main advantages:
Remote control at any time.
Optimization of all operations as well as of maintenance services.
Saving of time and chemical products, saving of money accordingly.
Easy installation and use.

User manual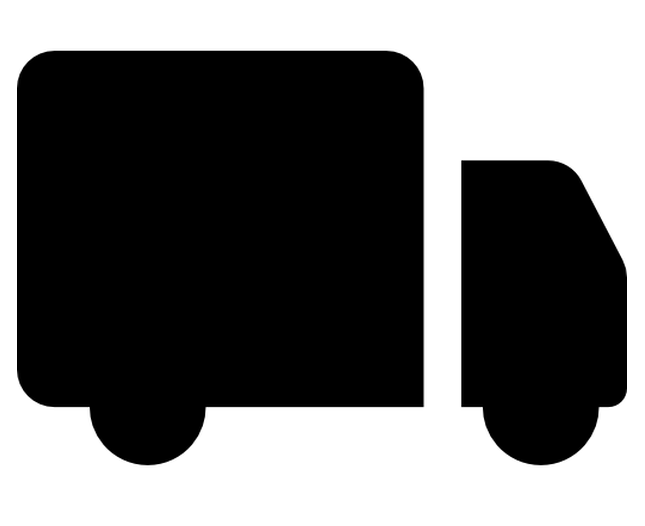 Free and insured delivery throughout Italy including the islands: Sardinia and Sicily.