Robotic pool cleaner Dolphin Wave 80 Brushes Kanebo for ceramic
On sale!
-39%
Out-of-Stock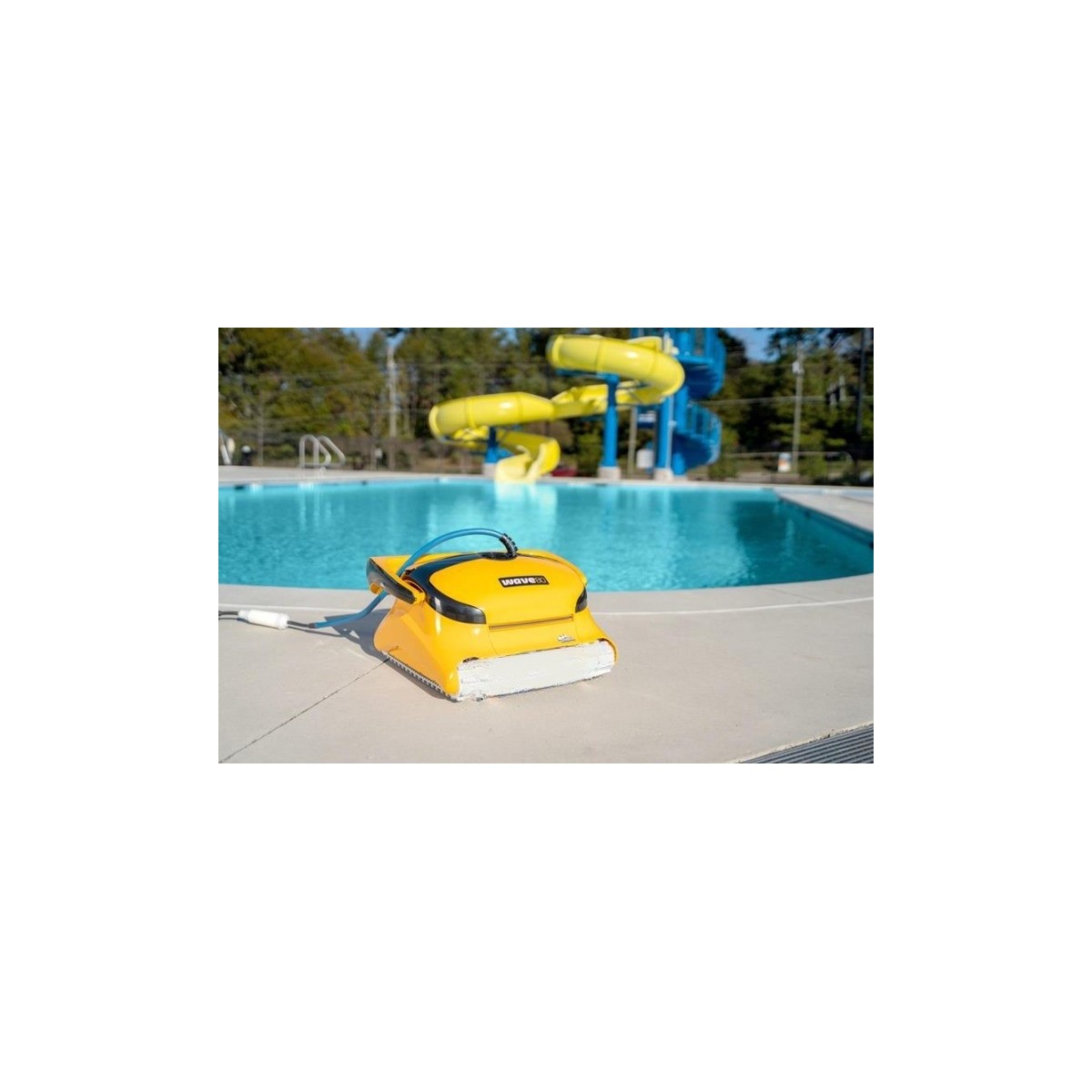  
Dolphin Wave 80 is a perfect cleaner for pools up to 20 m of length thanks to its cable of 24 m. It carries our an extra deep cleaning of the pool thanks to a cycle time of 1,5;2,5;3,5 hours.
Free Shipping
Dolphin Wave 80 is a perfect cleaner for pools up to 20 m of length thanks to its cable of 24 m. 
Cycle time: 1,5;2,5;3,5 hours with automatic turning off at the end of the cycle
Cable length: 24 m for pools up to 20 m length
Junction "Swivel" against tangling
Weight 11 kg.
Brushes Kanebo for ceramic
Pool scanning for the cleaning of both floor and walls
Active brushing which ensures the highest hygiene and removes seaweeds, bacteria at the same time improving the quality of water
Mechanism of motor protection in case of overloading or in case it goes out from water
Suction rate 17 m3/h
Filtration 2 cartridge kits included: roughing cartridge and ultra fine cartridge.
Carriage included
Guarantee 3 years

Useful hints by Maytronics on the use and maintenance of Dolphin cleaners  
Connect the cable to the power source, and make sure that the power supply is at least 3 m far from the pool border. During its use, the power supply shall be positioned in the shade. Attention: never use an extension cable.
If the Dolphin cleaner is equipped with combined brushes or kanebo/wonder, push gently the brushes into the water until they are completely saturated.
Release the minimum length of cable necessary to ensure the reach of every corner of the pool. Leave the exceeding cable rolled up outside the pool.
After every cleaning cycle, remove the Dolphin cleaner from the water to avoid an accelerated wear of its components in plastic.
After every cleaning cycle, wash both filter sack and cartridges. If the sack is obstructed, then the efficacy of both scanning and cleaning is compromised. Wash the sack filter into the washing machine every two months using a standard cycle for synthetic materials.
If the cleaner is equipped with brushes kanebo/wonder, wash them under running water.
For a better performance, the level of temperature, pH and chlorine of water shall be compatible with the following ones:
          Temperature from 10° to 34° C
          PH from 7.0 to 7.8
          Chlorine max  4 ppm / NaCl 5000 ppm.
Remove the cable every week, extend the tangled parts of the cable, put it outside and leave it under the sun for some hours.
Put the robot in the shade on its caddy carriage. If not equipped with the carriage, put it upside down.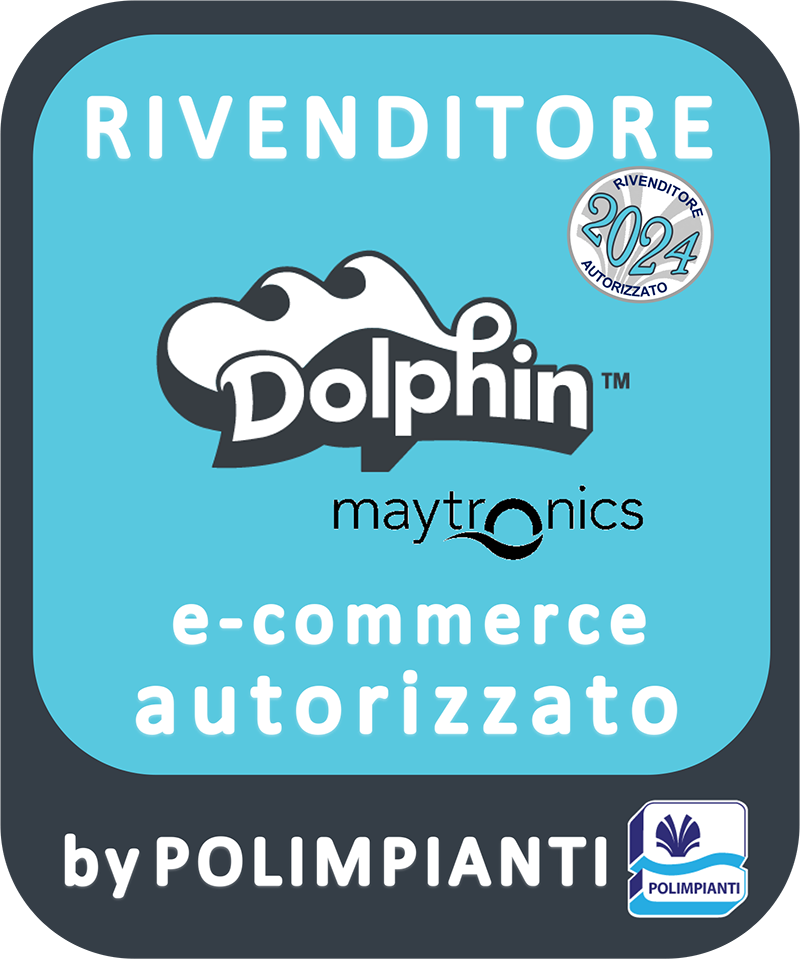 Data sheet
Cycle duration

1,5/2,5/3,5 h

Cable lenght

24 m

Weight

11 kg

Intake power

17 m3/h

IP54 transformer

100-250 V

Filtration power

Cartucce ultra fini

Piscina

Interrata

Programmazione

Con telecomando

Struttura Interna

Con buca tuffi

Tipo di Rivestimento

Ceramica
No customer reviews for the moment.